Original Stitch has all the trappings of an e-commerce success story. It's a San Francisco startup with an artificial intelligence angle, $5 million in funding from A-list investors, and a factory partner in the Japanese Alps. The pitch is simple: Original Stitch uses computer-vision software to review photos of your most beloved dress shirts uploaded to the company website, then delivers perfectly tailored copies. We tried it—the only problem was that it didn't work.
When the first shirt arrived too tight around the chest and too long in the sleeves, we figured an editor's sloppy photography was to blame, but the problems persisted with a second attempt. A third shirt, ordered under a different name to make sure we wouldn't get special treatment, could barely be buttoned up. The sleeves felt like tourniquets. "We tried to push the envelope," Original Stitch founder Jin Koh acknowledged after we confronted him with the results. "Obviously, it's still in beta." In December, three months after launching the service, Koh quietly pulled it down. He's returned to asking users to fill out a questionnaire with their own measurements while he works out the bugs.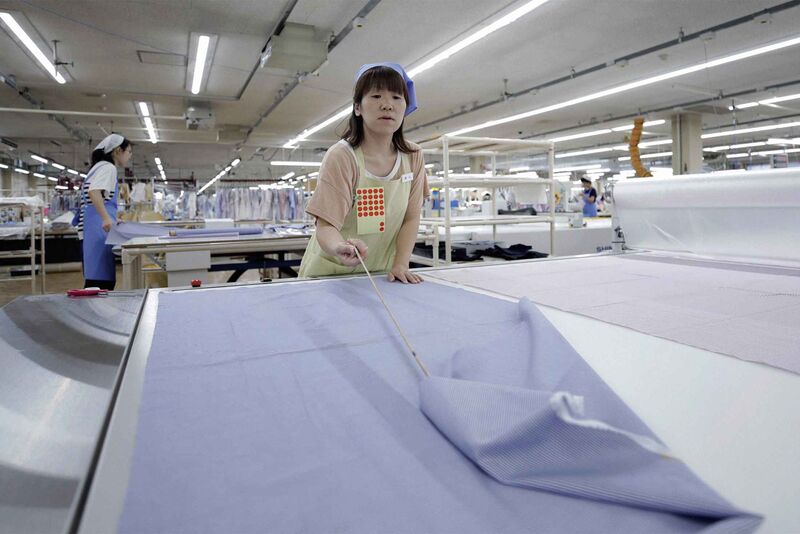 Over the past two decades, software developers have gotten used to shipping products broken and fixing them later. Leaving aside the basic problem with that line of thinking, it's wholly impractical when online shopping intersects with the dreaded buzzwords "artificial intelligence." The kind of machine learning Original Stitch wants to rely on requires mountains of data, a way to quantify errors, and a system that learns from mistakes without extensive customer trial and error.
Most every major online apparel business is searching for better ways to automate its sizing process. So far, nobody has a good answer. Japan's biggest online clothier, Zozotown, is experimenting with an undisclosed number of shoppers: It's shipped them bodysuits covered in sensors, like the motion-capture outfits Hollywood uses to generate computer effects. Body Labs, a startup purchased last year by Amazon.com Inc., has developed a 3D scanner that lets people create a digital avatar of themselves that can try on virtual clothes. Both options remain too expensive for a mass audience.
Original Stitch's idea had the virtue of simplicity. We snapped a photo of a favorite shirt lying flat alongside a sheet of printer paper that functioned as a ruler, and Koh's software was supposed to extract the 12 measurements needed to sew a copy. A custom-fit shirt would run just $75. Getting a shirt to lie perfectly flat was easier said than done, though; bunched-up fabric seemed to throw off the software, and it failed to learn from its mistakes.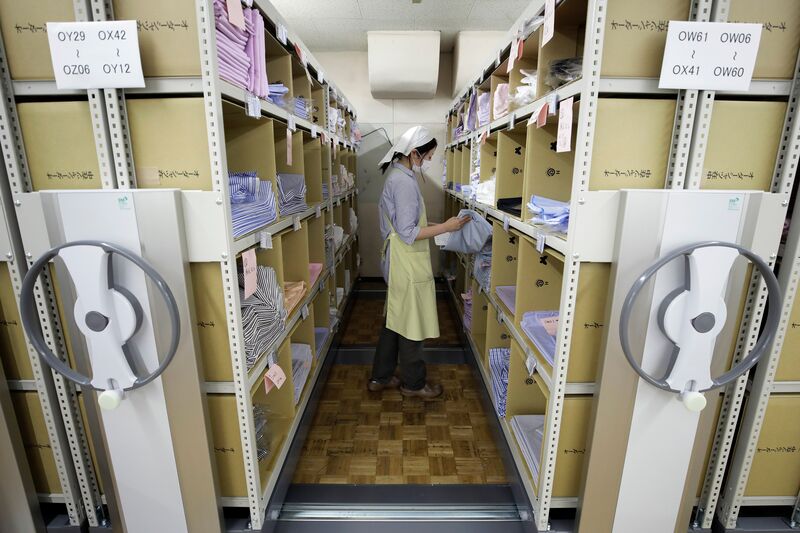 Edith Yeung, a partner at Original Stitch investor 500 Startups, says she's not worried about the 12-employee company's long-term prospects. More than 400,000 people have created accounts on its website, and though Original Stitch wouldn't say how many of those people have ordered shirts, it says 70 percent of those who do become repeat customers. Koh's other investors, including the venture arm of Japanese telecommunications giant NTT Docomo Inc. and Stanford's StartX fund, didn't respond to requests for comment.
Advances in open source software and smartphone-camera hardware should make Original Stitch's job easier. Researchers at the University of Nottingham last year generated 3D facial models from a single image of a subject, and the latest iPhone's facial recognition feature uses lasers to better map contours.
Koh says a working version of his system could be ready as soon as this year. The revised version will require three photos: one of the shirt, one of the wearer's chest, and one of his torso from the back. It's a minor setback, Koh says. Eventually "technology is going to take over a tailor's job and do it better."
Count San Francisco tailor Ravi Bulchandani, whose clientele includes numerous Silicon Valley engineers, among the skeptics. The son of a tailor who's been in the business for more than 50 years says something will be lost even if software does one day replicate his old-world touch. "If you send a picture somewhere for a computer to look at you, what's the difference between that and buying a shirt off the rack?" Bulchandani asks. "You are dehumanizing the entire process."
BOTTOM LINE –
Tailors shouldn't rest easy, but for now none of the online clothiers trying to automate the fitting process has found an efficient way to do it.
Read more: http://www.bloomberg.com/news/articles/2018-02-05/don-t-use-this-ai-tailor-yet