Betches flock to the Hamptons for the summer like the birds fly to Florida in the winter. Its just nature. Whether youre abusing your parents credit card to rent a place in Southampton with friends or just using the shit out of some girl you knew from your sorority for her familys beach house, youll make it to the Hamptons at some point this summer, and when you do, youll want to have your workouts booked in advance. I mean, dont even think about getting a front row bike at
SoulCycle
Montauk if you wait till you get there. There are so many trendy workouts in the Hamptons these days, but heres our lineup of some of our favs:
1. Tracy Anderson Method
If the town of Easthampton existed in human form, that human would be Tracy Anderson. The Tracy Anderson Method uses toning and cardio exercises to strengthen accessory muscles, which is why youre so sore after one class. Tracy Anderson has opened studios in LA, New York, and London, but her East Hampton and Watermill studios are the most recent and prob have the waspiest clients. I mean, celebs like Gwyneth Paltrow, Cameron Diaz, and Jennifer Aniston have raved over the Tracy Anderson method, so obviously every mom in upstate New York wants to book that 9am class before their Fourth of July BBQ.
2. Barrys Bootcamp
Theres something about a Barrys betch that just spells out, Yes Im up at 7am on a long weekend in Montauk to sprint at a 10.0 incline. Basically, you dont fuck with her. Barrys has become insanely popular lately, and their Hamptons locations get booked fast, so youll want to book your treadmill like, a week in advance. By the time youre on your third treadmill round, youll want to die, but its all worth it for the hundreds of calories youre burning. And the $11 post-workout shake.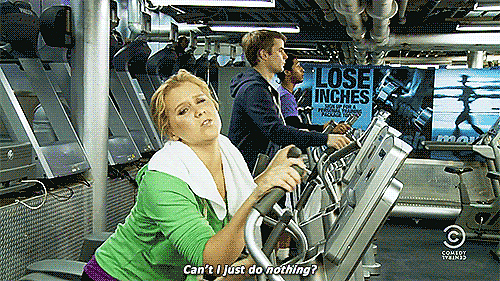 3. East End Row
People used to hit up rowing classes when they had an ankle injury and needed something that was lower impact than bootcamp classes, but honestly, you could be getting a better workout in a class like this. East End Row is a 50-minute cardio and strength session based on the rower, so youre alternating between intense calorie-burning cardio and toning exercises on a mat. It also hits more muscle groups than spinning does, so youre getting a legit full-body workout.
4. Erika Bloom Pilates
Erika Bloom is the professional dancer and fitness mastermind behind her Hamptons studios, and she teaches some of the classes herself, so make sure to book early and get ready for real Pilates. Her method focuses on small details in your body and your form, so youre not just going through the motions without knowing what on earth is going on. Like, the teachers will literally move your leg to a slightly different angle to make sure youre feeling the burn in the right muscles.
5. Punch Fitness Center Kickboxing
Punch Fitness is exactly as blunt as it sounds. Its a dope kickboxing class. No frills, no SoulCycle tanks dominating the roomjust a sick workout that will leave you sweating your ass off. Gloves and wraps are free for your first session, and you dont have to have any kickboxing experience before you go. Its honestly refreshing to punch the shit out of a bag sometimes, so if you have any built up anger, you should prob book a class.
6. AKT in Motion
If youve ever danced the whole night at Up & Down and felt like you were burning thousands of calories, welcome to AKT in Motion, where dancing is literally a better workout than you ever couldve ever imagined. AKT is a dance-based interval class that prides itself on its sexy lights and trendy clientele. I mean, the AKTechnique was founded by celeb trainer Anna Kaiser, who literally had a six-pack while pregnant. Do we need to say more?
7. Well Within
Unlike the trendy workouts that have made their way from Santa Monica to Sag Harbor, Well Within is a fitness concierge service that was founded in the Hamptons by two local girls to offer personalized wellness in the area. I mean, only in the Hamptons. The classes offered include Fit Pilates, Aromatherapy Yoga, Candlelit Yoga, and Crystal Gridding, which is a holistic ancient healing process using crystals on your body. Lets just say its an experience.
8. Gurneys Montauk
If youre not sick of using the Gurneys geotag yet, it might be worth it to stick around and try their workout classes. They offer various bootcamp, spin, vinyasa flow, and pilates classes depending on the day, and the classes are pretty legit. They also offer personal training rates if youre sticking around for the summer and want to get a good one-on-one fitness routine going. Or you could just show up to random classes with your friends hungover AF. Either one works.
9. SLT
SLT is a megaformer class with locations in NYC and the Hamptons, and we were hooked after trying a class last summer. The megaformer takes typical Pilates movements and makes them 10 times harder, so youll get a full-body workout while toning muscles you never even knew you had. Trust us on this one. Whether youre a beginner to the megaformer machine or consider yourself a Pilates veteran, you will be sore as fuck the next day. And probably the day after that.
Read more: http://www.betches.com/9-hamptons-workout-classes-you-need-to-try